Book download
Rise of the Self-Replicators
Early Visions of Machines, AI and Robots That Can Reproduce and Evolve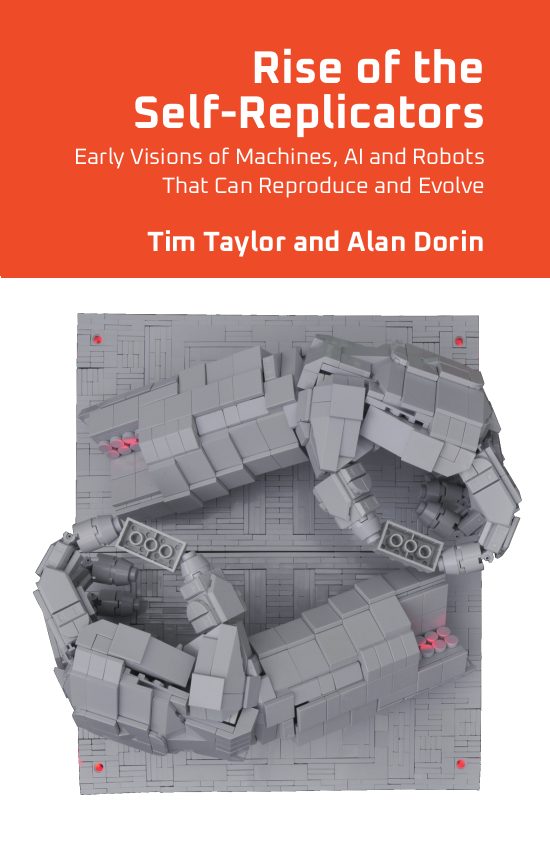 As provided for in our publishing agreement with Springer, we are pleased to offer a free author-formatted PDF version of the entire book. Download it here.
The process of researching, writing and publishing the book spanned six years from 2014-2020. I did this, like all of my work on Artificial Life, unpaid, between part-time contracts for universities. If you enjoy the book and are in a position to do so, please consider giving me a small tip via the Buy Me a Coffee link below. Any financial support, no matter how small, is very much appreciated and will enable me to continue this work. Thank you!
Hardcopy Paperback
Do you prefer reading books in physical form, but can't afford the Springer prices? I currently have a small number of paperback copies of the author-formatted version of the book. These are professionally produced using the self-publishing firm Lulu. Due to our publishing contract with Springer you won't find these on the Lulu store, so if you are interested in obtaining a copy please contact me directly at .