News archive
Now on YouTube! My keynote from ALIFE 2021
17 Sep 2021
I am very happy to say that my keynote talk from the 2021 Conference on Artificial Life is now available to view on YouTube! The talk explored the early history of thinking about machines, robots and AI that can reproduce and evolve.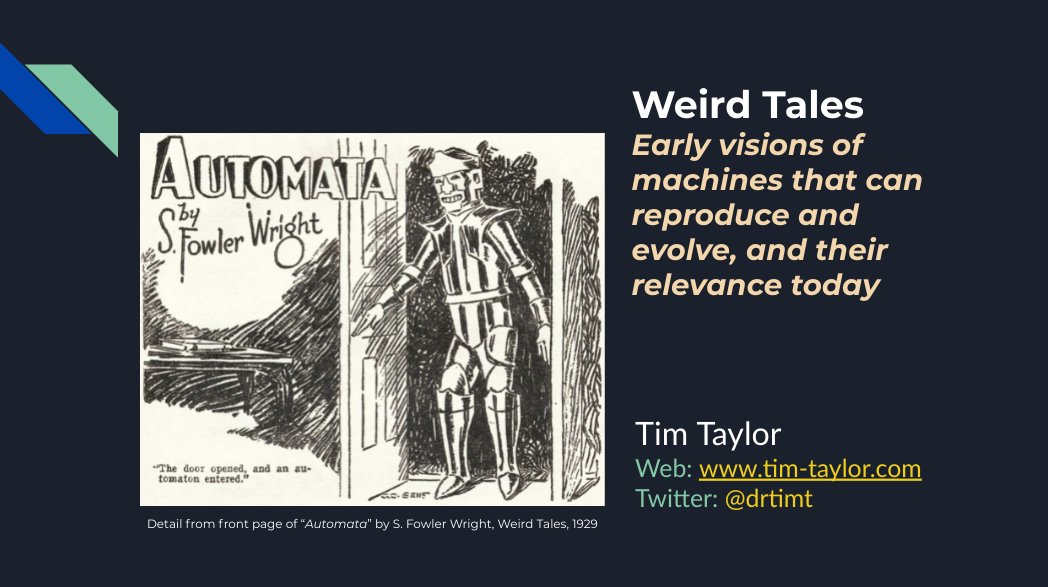 The content of the talk was based upon my book Rise of the Self-Replicators: Early Visions of Machines, AI and Robots That Can Reproduce and Evolve.
I also have an alternative recording of the talk made before the live event. I am planning on dividing this into bite-sized chunks to share on YouTube. Stay tuned for further information!